Ecommerce Product Uploading Service
Get the best catalog management and product data entry
Do you have a large amount of data to enter? Do you want to upload products with a highly experienced and skilled professional? You're in the right place. At XHTMLTEAM, we will upload products to your Woocommerce shop, Shopify store, Opencart store, BigCommerce store any other ecommerce store with highest accuracy along with product name, descriptions, images and prices.
Why Choose Us
Here are some of the features included in every HTML5/ CSS3 we code.
Trusted Service
We are trusted, established & dedicated XHTML team offer high end quality PSD to HTML slicing since 2006.
Special Discounts
We provide upto 30% discount for Church, School, College, Charity and NGO website PSD to HTML markup service.
Weekend Availability
We can work on weekend including Sunday for Bulk/ Top Priority Orders.
Flexibility in Pricing
We are looking for a long-term business relationship with our clients. We provide special discount to frequent customers who use our service regularly
Confidentiality
All files and information we receive will remain confidential. We will never contact your client. We respect your business.
Fast Communication
We at XHTMLTEAM are available 24/7 to answer your queries rapidly through live chat, Skype or email.
Work Samples
We have delivered over 100+ WooCommerce projects. Below are some of our recent works.
Want to see more work samples? Click here for the online portfolio.
Client Reviews
XHTMLTEAM always prides itself on the quality of customer service and 100% customer satisfaction.
David Flippone, President

RallyApp
Stuart Green

Level9Digial

Tommy Bailey, Co-Founder

Collision Media
Matt Hoffman

Data Decisions Inc.

Alphonso Morris

AlphonsoMorris.com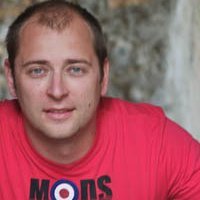 Mika Kirsi

Micarte Design
Trusted by these agencies and brands
Over 2000+ clients who choose us for their frontend development needs