#1 Responsive Web Development (RWD)
Get the maximum quality PSD to Responsive conversion
Responsive websites (RWD) can be viewed on any screen and the website will stretch or minimise to fit any type of device. Most search engines including Google, Bing and Yahoo rank responsive websites higher than non-responsive sites. A responsive HTML page adapts itself to multiple screen sizes using the same URL, the same content and the same code.
XHTMLTEAM is one of the first companies started high-end quality responsive markup service. We test the pages in Desktop (Win & Mac), Tablets (iPad, Samsung Galaxy Tab, Galaxy Note, Blackberry, Sony) and Smartphones (iPhone, Android, Blackberry).
Media Queries and CSS3 Frameworks

Our responsive websites are powered by CSS3 Media Queries. We can also work seamlessly with available frameworks like Bootstrap, Zurb Foundation, Tailwind, Semantic UI etc.

Mobile Traffic

Will drive up mobile traffic to websites since a large number of people across the world makes use of mobile devices to access the web.

Saves Time and Money

Saves time, energy and costs to design various websites to fit different devices layouts and OS.
100% Hand Coded Markup

We ensure that all coding done for our clients for PSD to Responsive conversions is developed manually instead of using code generators.

Mobile Compatibility

The use of mobile phones is responsible for more than half of the world's internet usage making it necessary to have a web content flow and fit into any mobile screen perfectly.

SEO Friendly Code

With our ideal understanding of the best SEO practices, your site is bound to rank well in search engines.
Why Choose Us
Here are some of the features included in every HTML5/ CSS3 we code.
Hand Coded Markup
In order to achieve the optimum results, we provide 100% hand coded and bug-fee markup.
Pixel Perfect Responsive
We deliver pixel perfect PSD to Responsive conversion and will make sure that the conversion looks like the PSD designs provided.
Cross Browser Compatible
Our HTML code is supported in all modern browsers including mobile phones and tablets.
SEO Optimised Semantic Markup
Our HTML markup follows the SEO standards, which naturally enhances the presence of your website in the search engines.
Structured HTML5 Tags
We properly use structured HTML tags like header, footer, nav, section etc.
Fast Loading Speed
We use optimized images and animations, so that the web page remains lightweight and the loading speed of the website is very high.
Work Samples
We have delivered over 2000+ wordrpess projects. Below are some of our recent works.
Want to see more work samples? Click here for the online portfolio.
Client Reviews
XHTMLTEAM always prides itself on the quality of customer service and 100% customer satisfaction.
David Flippone, President

RallyApp
Stuart Green

Level9Digial

Tommy Bailey, Co-Founder

Collision Media
Matt Hoffman

Data Decisions Inc.

Alphonso Morris

AlphonsoMorris.com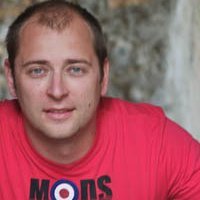 Mika Kirsi

Micarte Design
Trusted by these agencies and brands
Over 2000+ clients who choose us for their frontend development needs