In today's ever-expanding technological space, it has become increasingly necessary for business owners to be aware of how to leverage technology to take their businesses to another level. This increasing awareness has spurred the creation of websites for all forms of businesses, however, a new wave has taken over web development trends and is currently sweeping the internet audience by surprise all over the world – the need to have responsive websites.

Responsive web designs are now the best kinds of websites on the web, due to their adaptability and search engines are increasing ranking them better in results. Services like PSD to Responsive, XD to HTML, Adobe XD to WordPress are at the forefront of innovation.
Responsive Web Designs operate in such a way that allows any website to adapt to any device type, with a single URL and single content source. These sites are completely flexible, and capable of adjusting to any screen size regardless of the type of device. A well done Responsive Web Design never looks distorted or compromised on any device type and its fluid design makes it easy for search bots to crawl and index the site's content.
It's no news that Google consistently updates it algorithm and with the latest update, research has shown that responsive websites promote search engine visibility due to the fact that it is compatible with most types of mobile devices.
A site that is mobile friendly will rank higher in search results because it would cater to a wider range of audiences and will not discriminate based on device type. This revolution has changed the way businesses operate and it is our vision to take your business to the next level with a Responsive Web Design. At xhtmlteam.com, we provide world-class responsive conversion services that uniquely tailored to the needs of any business type. We understand how important your business is to you, which is why we have a team of experienced experts on ground to provide you with the best Responsive conversion services on the web today.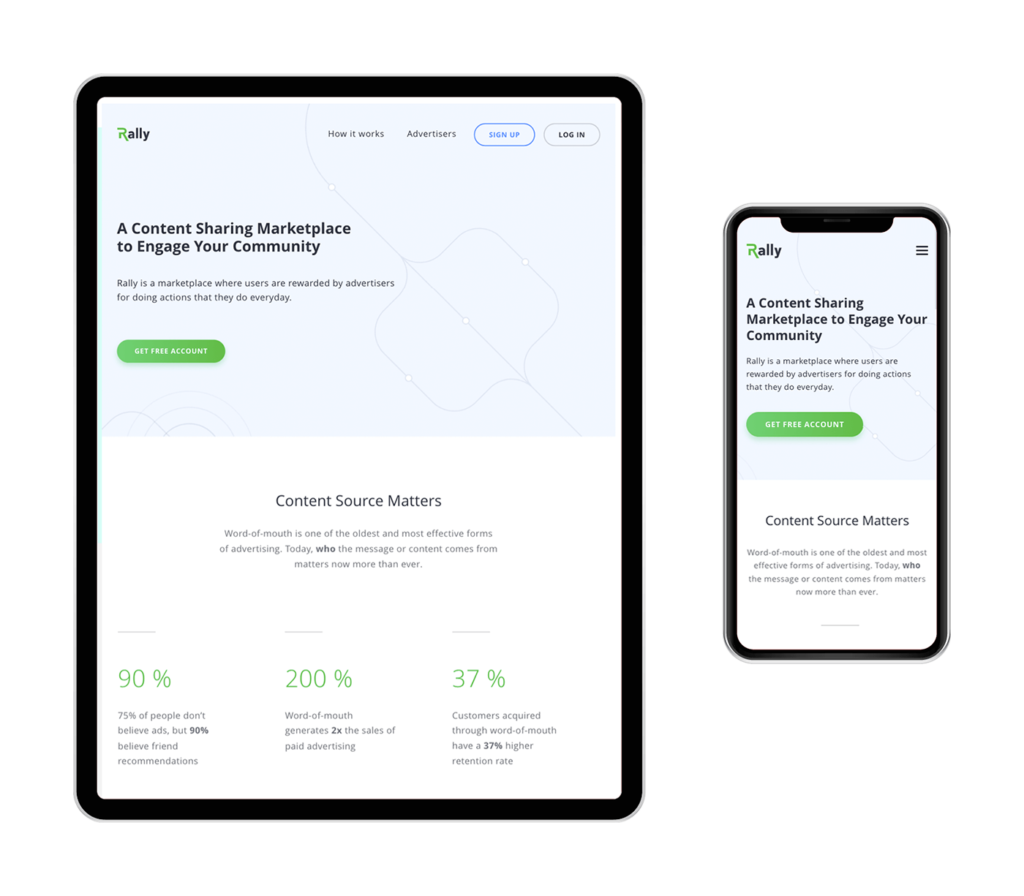 We know you want your business at the top, effectively competing with other top brands in the market, but it's not enough to just want this, you need to act fast. Our team at XHTML TEAM is ready to help you do this, as we have an excellent combination of experienced hands who have been in the IT industry for many years and are ready to apply the wealth of experience at delivering the most relevant business solutions for your business. If you're already considering getting a responsive web design, then look no further, for we are here to make the smooth transition for you.
With over 12 years in the industry, XHTML TEAM is a known coding authority and our team offers excellent responsive experience. We seamlessly convert designs to functional and responsive websites and being a company with a strong focus on PSD slicing, our wonderful team of experts is ever ready to take on new clients.