We Create Webflow Website For Your Business
Are you looking for an WebFlow Expert to build or manage or fix your webflow website ? or you want to redesign your existing webflow site ? Then you're at right place. Webflow allow you to create responsive websites with custom animations in easy and efficient way, Webflow also allows creating CMS for any listing content like blogs. It also allows creating Ecommerce stores.
We develop your design from Figma into a beautiful fast responsive Webflow site
Do you need a modern webflow website or a webflow expert to convert your figma UI to webflow. Contact us for your Figma to Webflow projects, and get your fully hand coded Webflow websites developed on budget by industry superiors at XHTMLTEAM.
Are you ready? Let's get your site to the next level! 
Why Choose Us
The features below are included in every HTML/CSS we code for you.
Work Samples
We have developed over 2000+ wordrpess projects since 2007. Below are some of our works.
Please contact us for our latest projects.
Client Reviews
XHTMLTEAM always prides itself on the quality of customer service and 100% customer satisfaction.
David Flippone, President

RallyApp
Stuart Green

Level9Digial
Tommy Bailey, Co-Founder

Collision Media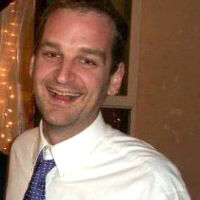 Matt Hoffman

Data Decisions Inc.
Alphonso Morris

AlphonsoMorris.com
Mika Kirsi

Micarte Design
Trusted by these agencies and brands
Over 3000+ clients who choose us for their frontend development needs